Posted by AoifeAine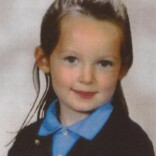 The following is a letter written by Caroline and published in Take a Break Magazine, September 2011: It was the worst pain a mother could feel and now it was happening again. By Caroline Kennedy. "Dear Aoife, I opened the front door and as usual a little figure was jumping up and down, straining to see what I had in my arms. She said:...
Read More
Posted by AoifeAine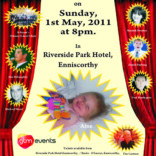 St. Senan's Primary School in Enniscorthy received an early Christmas bonus in 2011, as a cheque for €4,500 was handed over, following a charity fundraiser earlier in the year. A musical tribute night was held in the Riverside Park Hotel, Enniscorthy, to mark the first anniversary of the passing of Aine Kennedy, from Ballyellis, Carnew, who lost her life at the age of five...
Read More
Posted by AoifeAine

CAROLINE KENNEDY from Carnew received the Talbot Hotel South East Radio Person...