Posted by AoifeAine
€4,000 Raised In Girls Memory 2010
The Committee of the Aoife Kennedy Memorial Fund expressed their thanks to all who helped raise over €4,000 at a bag pack in Tesco, Gorey.
The money raised will be used to help fund an Occupational Therapist to help autistic children who are linked with CAN, Wexford and children in St. Senan's Primary School, Enniscorthy and Scoil Mhuire in Wexford.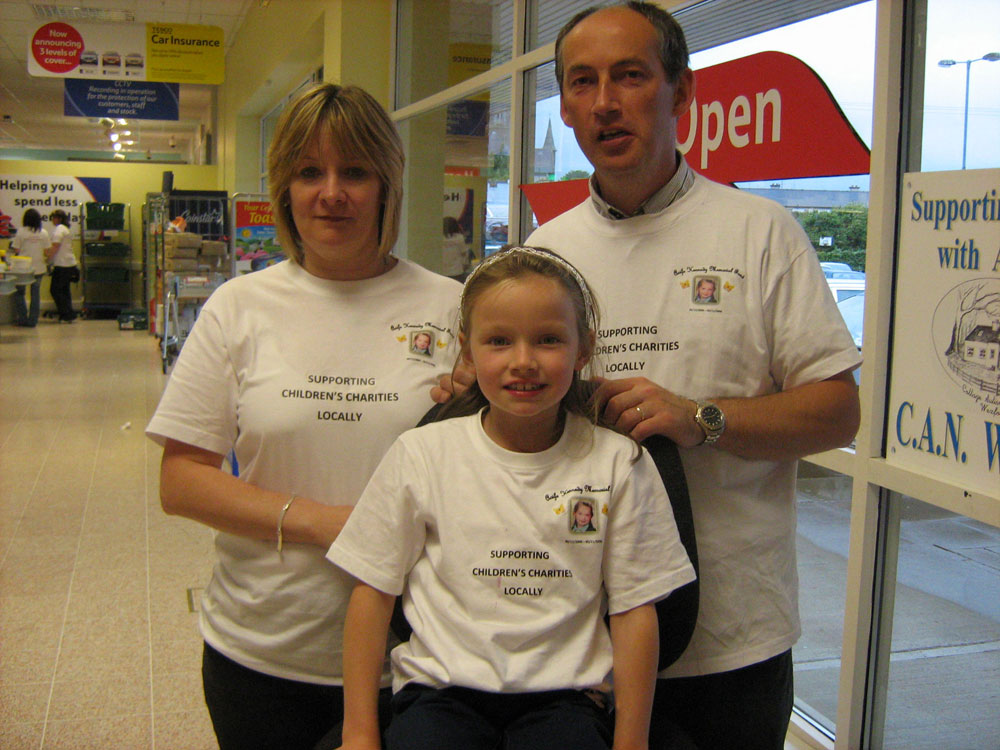 The Aoife Kennedy Memorial Fund was set up by Caroline and Matt Kennedy following the death of their daughter, Aoife in a traffic accident on Main Street, Carnew in November 2006 – when she was only five and a half years old. Tragically in April 2010 Aoife's sister Aine died within 36 hours of contracting suspected septicaemia. Aine was also aged five and a half.
The Fund has been carrying out superb work for children throughout Wexford in the past number of years.
In October 2009, the proceeds of a Halloween Ball helped put Occupational Therapist (OT) equipment in place in St. Senan's Primary School for autistic children and in 2010, they are helping with the funding for an OT for these children as there is no funding available from the government.
As well as thanking the public for giving so generously, Caroline and Matt thanked those who helped out with the bag packing:
The Kennedys also thanked the staff and management of Tesco, Gorey for their help and allowing the bag pack on the premises: