Posted by AoifeAine
Fashion Show Fundraiser 2007
Over €13,000 has been raised in the memory of five and a half year old Aoife Kennedy from Carnew for the children's ward of Wexford General Hospital.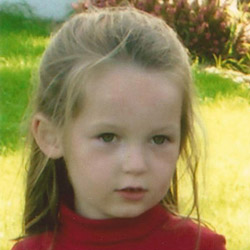 The cash was raised following a Glitz and Glam night in Gorey, November 2007 in the memory of Aoife, who was tragically killed in a road accident in November 2006.
Over 500 people crowded into the Ashdown Park Hotel on November 15th for the night of fashion, glitz and glam, which was spearheaded by her mother Caroline.
The night raised a total of €13,340 for the children's ward in Wexford General Hospital to help buy a life-saving piece of equipment to help save another child's life.
It was an emotional night for the family as Aoife loved glamour and fashion herself.
People from all corners of the county attended, and Caroline extended her thanks to all involved, especially those who attended on the night.