Posted by AoifeAine
Christy Moore Pays Tribute To The Girls
Christy Moore paid tribute to the girls at a recent gig in The Riverside Park Hotel in Enniscorthy, Co. Wexford as Aine's 2nd anniversary approaches.
The following piece was written in Aine's school journal by Christy for Aoife and especially Aine, as she loved his music – particularly the song "Ride On". This was sung at her graveside the day she was buried.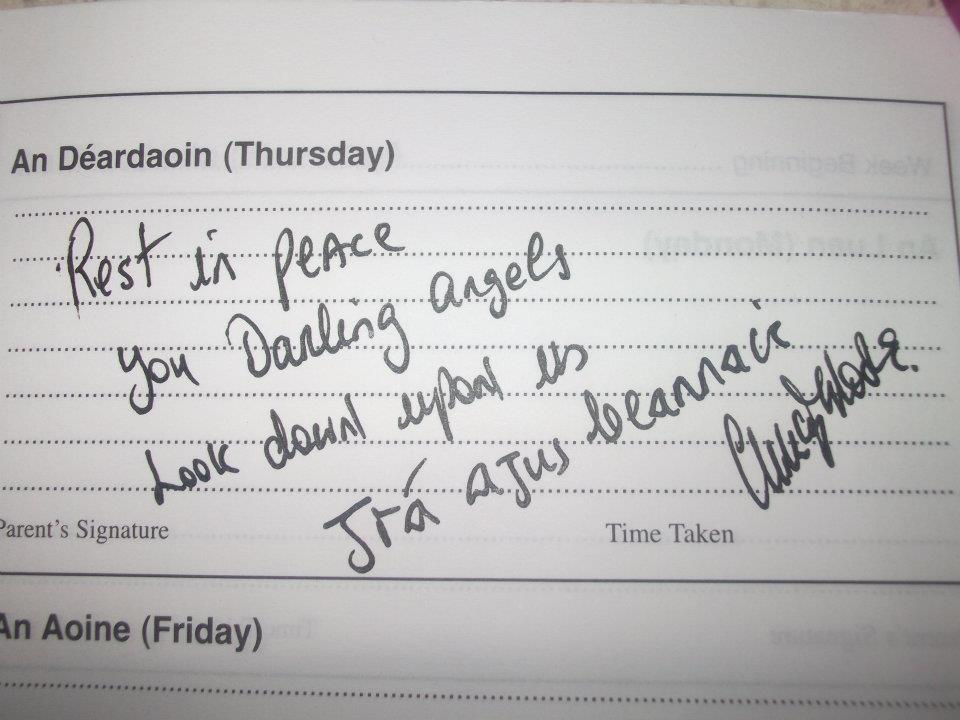 Christy dedicated the last song of the night to the two angels which was "Ride On", very emotional but she would have been so proud.
This was a wish come true as when she was in ICU in Wexford, her Dad sang it and even though she was unconcious, she hummed back.
Also in attendance on the night was Irish legend Paul McGrath, who is a loyal supporter of the charity, pictured here with our web designer Robbie Dover.